---
Manage and view all your plates, runs and data in one place.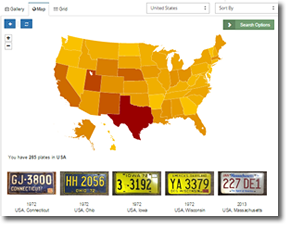 View and manage your plates and runs in 3 different views: Gallery, Interactive Map and Grid.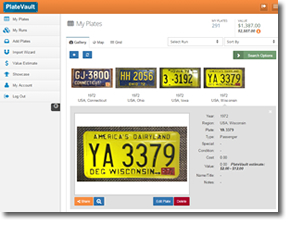 Keep track of all your data.
All your plates are PRIVATE by default.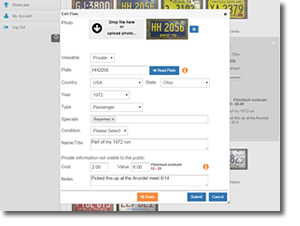 Easily update your collection including drag and drop for photos.
---
Share your plates and runs with friends and buyers (or keep them private)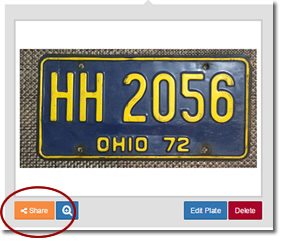 Share a link to a full resolution plate or run via email.
Try it now: View Sample Plate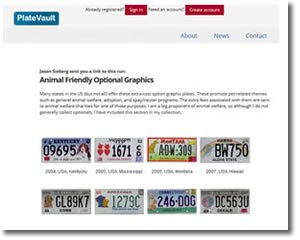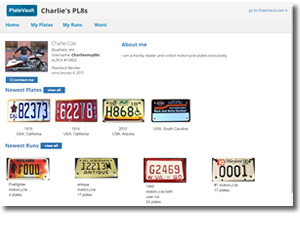 Create your own personal webpage with your plates, runs, for sale wanted and trade list and maintain with ease. Try it now: View Sample Member Page
---
Find the plates you need, when you need them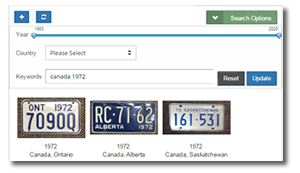 Powerful sort and search on year, condition, plate number, jurisdiction and custom notes.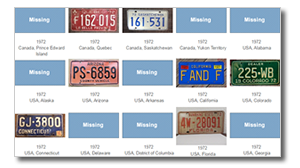 Our "smart" Run Manager will even show you what you are missing.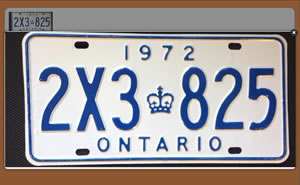 license plates
View your plates on your mobile device in our mobile-ready website or the PlateVault app.